The continent of Africa is blessed with teeming wildlife and natural resources, it is also a hotpot of beautiful and unique cultures and tradition. Amidst all those breathtaking landscapes, they also house beautiful concrete churches scattered in the vast greeneries of their continent; it creates a beautiful contrast in the diverse culture and religion of the place. Here are the most striking ones worthy of appreciation, read through our list of Top Most Beautiful Churches in Africa.
NOTRE DAME D'AFRIQUE, ALGERIA
14 years of construction resulted to this beautifully massive church in Algiers, Algeria. The Basilica of Our Lady of Africa is perched on top of a cliff that oversees the city and the sea. The Roman influence is undeniable in the design of this church with its striking blue mosaic exterior.
TRIPOLI CATHEDRAL, LIBYA
This stunning Romanesque style cathedral boasts a cupola with a towering height of 46 meters and was once a place of worship for Roman Catholics, however it was later converted to a Mosque and was significantly renovated to give way to Islamic designs.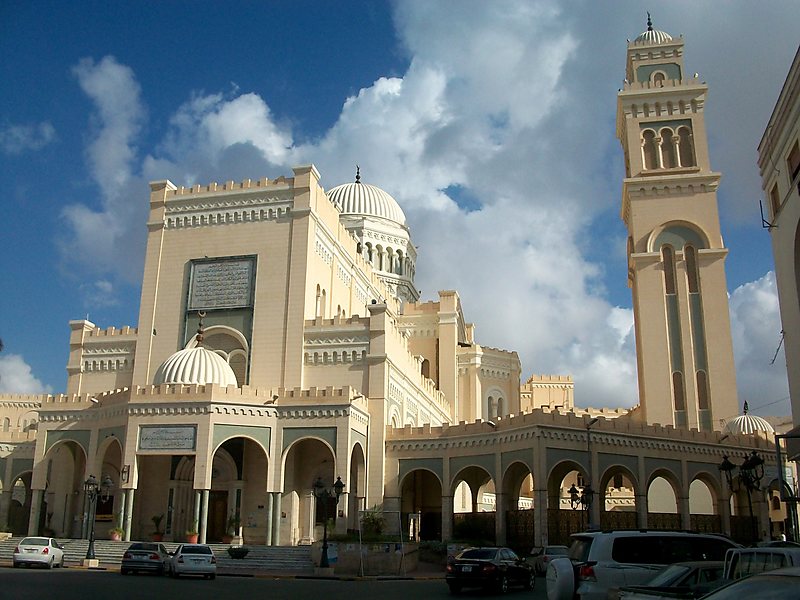 BASILICA OF OUR LADY OF PEACE OF YAMOUSSOUKRO, COITE D'IVOIRE
Such a mesmerizing sight to see this colossal church in the middle of a vast meadow. Such a welcoming contrast in these wide open green field is the world's largest church with the design inspired from the Vatican's Saint Peter Basilica.
DUTCH REFORMED CHURCH (GROOT KERK), SOUTH AFRICA
This beautifully imposing Dutch Reformed Church in South Africa had a steeple of 46 meters. The architecture is undeniably prominent and is the heart of the community in this little quaint town of Graaff-Reinet
CHURCH OF SAINT ANTHONY OF POLANA, MOZAMBIQUE
This eccentrically designed house of worship is located in Maputo, Mozambique. A lofty conical center and little triangular shaped sides is more popularly dubbed as "the lemon squeezer". The colored glass windows is a magnificent contrast in the grey concrete of the church.
NEW CHURCH OF SAINT MARY OF ZION, ETHIOPIA
One of the oldest churches in the African continent, The New Church of Saint Mary of Zion is said to contain the sacred Ark of the Covenant. The old church is only accessible by men so no woman can enter the church's premises except Mary.
ARCHANGEL MICHAEL'S COPTIC ORTHODOX CATHEDRAL, EGYPT
This enormous modern church is bathed with yellow light because of its glass windows. The exterior may be plain looking but once you go inside, your will appreciate this church even more with its paintings and religious frescoes.